Questions about the boosters? See our Commonly Asked Questions page.
News and Upcoming Events:
Date
Event
Location
Feb. 2

Feb. 3

Feb. 10

Feb. 23

Feb. 24

Feb. 25

March 2

March 3

March 9

March 10

March 16

March 17

March 25

March 30

March 31

Varsity Singer Competition

Winterguard

Winterguard

Varsity Singer Competition

Purse Raffle

Music Booster Meeting

Varsity Singer Competition

OIPA-Winterguard & Winds

WGI -Winterguard

MEPA-Winterguard

Varsity Singer Competition

Winds

Music Booster Meeting

Winterguard

Winds

Marion Harding

Olentangy

Galloway

St. Clairsville

ONU

6:30, Ada

Solon, Ohio

Columbus

Flint, MI

Kettering

Sheridan, Ohio

Akron

6:30, Ada

Wapakoneta

Wapakoneta
Thirty-One Fundraiser
During the month of February the Ada Winter Guard is having a Thirty-One fundraiser to help support  Ada music programs.  Please take a minute to see what is available.  There are items as low as $3 (before tax and shipping).  Order online by 2/27/19.
February Special 
This February when you spend $35, you can choose a large utility tote for $10 or a stand tall insert for $18.
To see all the products available and place your order visit: https://www.mythirtyone.com/us/en/137662/shop/Party/EventDetail/11115642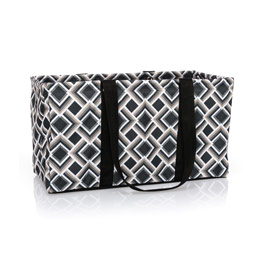 2019 Purse Raffle- Feb. 24
2 p.m. ONU McIntosh Center Ballroom
Doors Open at 1 p.m.
Sold Out-Thank you!!
Raffle tickets for Yeti Cooler available.  For further info click on the following link: Purse Raffle 2019
Unique Marching Bags
Own a piece of Ada's Marching Band history!
Renew, Reuse, Recycle, Upcycle
Featuring brass buttons, these exclusive bags have been created from Ada Marching Band Uniforms retired in 2007.  You can choose from a selection of items including: laptop cases, tote bags, drawstring backpacks, pillow cases and wristlets.
Prices range from $25-$60.
Items take 3-4 weeks to produce.
Marching bags make a unique gift for students, parents, teachers and alumni!
See attached Marching Bags Order Form
For Custom Orders or questions call Amy Spar 419-722-5231.

B-I-N-G-O
Ada Bingo plays weekly on Thursdays at the Center on Central, 111 Central Avenue, Ada.  Park in the Depot parking lot.  Doors open at 5:30 p.m. with play beginning at 6:55 p.m.  Come early and join us for dinner!  Ada Bingo uses new, radio-controlled electronic machines, as well as, paper packages.   Proceeds from Ada Bingo benefit Ada Music Boosters.
PARENT VOLUNTEERS ARE NEEDED to work Bingo each Thursday. Volunteers earn $10 towards their student's trip account  each time they work Ada Bingo. To VOLUNTEER call coordinator Kelly Wright 419-236-0956.
VOLUNTEER DRIVER FORMS
Anyone planning to transport students for school-related functions (including band/choir/winter guard activities) or pull the Music Booster trailer in the 2018-2019 school year are required to complete a volunteer driver release form. The form is accessible from our Electronic Resources page.
ARE YOU ENROLLED IN KROGER COMMUNITY REWARDS?
Kroger Community Rewards is a program that rewards the Ada Music Boosters for purchases that registrants make at Kroger using their Kroger Plus Card! Registrants already know that by shopping at Kroger and using their Kroger Plus card, Kroger makes quarterly payments to the Ada Music Boosters. Registrations do expire in the spring, so it is important to check your receipt to see if your purchases are still going to help the Music Boosters. Thank you to everyone that has participated in this program! If your registration has expired, please re-enroll following the instructions posted on our Kroger re-enrollment page. Instructions for first-time enrollments are also provided.
EXPLANATION OF FEES PROVIDED
Did you ever wonder what the school fees pay for and what the Music Booster fees pay for? We have created a special page to show the fee breakdown for the various programs. See our Explanation of Fees page (it is located under the Electronic Resources menu).
SEEKING PATRONS/MEMBERSHIPS
If you are interested in making a donation or becoming a booster member, we gratefully welcome your support! Your donation and/or fundraising purchase definitely helps to provide exceptional opportunities for all students involved in vocal and instrumental music at Ada Schools. Visit our Patron Support Page for more information.
OUR SYSTEM OF BILLING FOR PROGRAM FEES
The Ada Music Boosters use Legacy Financial for the billing and collection of program fees for students of the music programs (Including Varsity Singers, marching band, and winter guard fees, plus things like camp fees, spirit packs, spirit wear, travel expenses, ticket purchases, etc.). Details are provided in this introductory information.    
Support Opportunities:
We now have the following sales going on and appreciate your support of our programs…
Bulldog Cards – discounts for you at local merchants
Static Window Clings – support the Bulldogs and your student!
SCRIP cards – gift cards that pay dividends to the Ada Music Boosters
Kroger Community Rewards program – credits paid to the Ada Music Boosters
Become a Booster!
We are always looking for more parents of music students and members of the community to get involved. Even if you don't have much time to commit, there are ways you can help. Please attend our Booster meetings to find out more.
 "Like" our page to connect with us and plug into what's happening. Check out the photos in our Facebook photo albums too!
 Follow the Ada Varsity Singers on Twitter: @varsitysingers
The boosters are A Non-Profit, Charitable, Volunteer-Driven Organization which Supports Excellence in Music Education and Performance Opportunities for All Students of The Ada Exempted Village Schools.